More Labs in Less Time!
Stop Wasting Hours
Analyzing Patient Reports
Functional Lab Answers "Done For You"
Dr. Z has been the missing link that I needed to organize my Functional Medicine training into practice. Her FMA classes have been helpful clinically. She teaches recognition of the diagnosis by ordering appropriate tests and correctly interpreting the data…
Amazing!! And life changing! Everyone there is great and super helpful. I have been battling infections for awhile and decided I didn't want to keep taking antibiotics for it. Dr. Z has put me through a course of supplements, diet changes, lifestyle changes and my labs are improving each time!
All Your Lab Answers at the Touch of a Button
Like Having Dr. Z Whisper Answers in Your Ear
Picture it – a practitioner new to Functional Medicine sits down to figure out what's going on with their first patient. They spend hours pouring over the detailed history, reviewing their intake or exam notes and then they open up the lab reports.
The practitioner ordered a GI MAP with 84 markers, an OATs test with 78 markers, a blood test with 18 markers, a urinalysis, a SIBO breath test and a DUTCH test with 20+ markers and some weird dials and gas gauges?!?
She diligently starts to read through each report, noting any lab comments and then researching other markers. She painstakingly takes notes on what each marker could mean, what lifestyle or supplement interventions may be needed.
It takes TIME to go through each test…A. Lot. Of. Time.
With my first ever Functional Medicine patient, it took 10 hours to analyze every single lab marker & I said, "no way!". It is impossible to run a successful practice this way and yet that is what so many practitioners do. My first lab analysis tool was ab fab & the new one is even better. Get in line!
So I made my first ever "lab analysis software app" for about 70+ blood markers. It was FABULOUS!!! It saved me so much time and I used it 1000's of times with my patient visits. It was a life saver!
But then, I soon wanted a similar system for stool testing, hormone testing, urine testing, breath testing and all the specialty tests I use over and over – but I couldn't find that anywhere. So, back to creation mode and I added those tests to my software app and also made it available for others to use.
Viola! The LabDx software app was created! I'm all about great quality patient care and profitable practice growth – this is the tool that makes that a reality!!
Here's the Low-Down on
How It Works!

Step #1
Sign up for LabDx and have instant access to our entire Lab Library. You may begin using it immediately!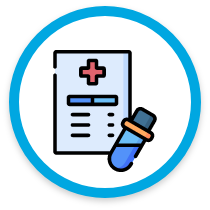 Step #2
Select the lab you want (ex. DUTCH), type in the patient's markers and the answers will magically appear! You only need to type in the markers you want (ex. Lab values that are Low or HIGH, out-of-range) and this helps cut down on endless lab notes.
Step #3
You may download a PDF or print it for yourself and/or the patient. You can CHOOSE what markers you want to print or hide. You can also choose what information you want to show. Standard is a description, what the Functional Medicine significance and approach is for this marker, lifestyle considerations, key herbs/vitamins/nutraceuticals and then specific supplement recommendations and dosage to consider. No patient data is stored in the software or in the cloud, you control the data at all times. You may brand the PDFs with your logo, clinic name and contact information.
Don't Overthink It
Swim In Paperwork Or Swim In The Pool…
Which Do You Choose?
Ready to stop being overwhelmed by multiple labs and tied to your computer pulling research articles? Looking for quality information customized for Functional Medicine that allows you to be more efficient?
Time + Money = Freedom
If you know this is the answer you've been looking for then don't delay – jump in and grab the LabDX software here:
Curious but have some questions? No problem! We are here to help. Schedule a quick call with our team here:
Average Monthly Price
$499
---
Bonuses:
Not included

---
Best for:
Short term use
Receive access to the full LabDx program for one month. Unlimited lab reports. Automatic renewal each month unless canceled or you may switch to Quarterly or Yearly at any time. A great option if you only need access for a short period of time or just to run a few 1x labs. No educational or Live Q/A's with Dr. Z.
---
Buy now
Average Monthly Price
$166
Yearly Payment: $1999
---
Bonuses:
Lab Class Video + Monthly Lab Clinical Support Q/A with FMA Clinical Team

---
Best for:
Biggest Savings, Ongoing Use
For practitioners that understand the value of labs in patient care, case management & practice building. Unlimited lab reports, support in our FMA Facebook group and as a bonus you will have access to the Lab Class video & 2 Live Q/A! This is the best value (neon light flashes - "pick me, pick me!")
---
Buy now
Average Monthly Price
$333
$999 Quarterly Payments
---
Bonus:
Lab Class video

---
Best for:
Moderate savings,
Short term use
If you want savings (always!) but the yearly isn't doable, then this is the next best option. Automatic renewal each quarter unless canceled or you may switch to monthly or Yearly at any time. Bonus content with the Lab Class video is included but no Facebook group or live Q/A with Dr. Z.
---
Buy now
Ready to Buy Back
Some Time
Whatcha Thinking? Tired of Reinventing-the-Wheel?
Did you know you can have your staff input the patient findings and print the PDFs for you to review? Or stay entirely digital and review online…however you do it, LabDx will save you time!!!
And that is invaluable.
If you are ready to stop being overwhelmed by multiple labs, tied to your computer pulling research articles and endlessly charting, then you are ready for LabDx!
Time = Money + Freedom
If you know this is the answer you've been looking for then don't delay – jump in and grab the LabDX software here:
Curious but have some questions? No problem! We are here to help. Schedule a quick call with our team here:
The value from Dr. Z's mentorship has been immeasurable! I have learned so much from her and have found that I have made leaps in my practice setup all thanks to her. The systems that she teaches both in the clinical and business side are effective and implementable and have given me so much confidence to start my own practice. Best decision and investment I have made!
Dr. Z is absolutely brilliant and a wealth of knowledge!
She is a natural teacher and explains things clearly. She is literally a walking encyclopedia but has the expertise of her clinical experience with patients, as well as her own personal health journey.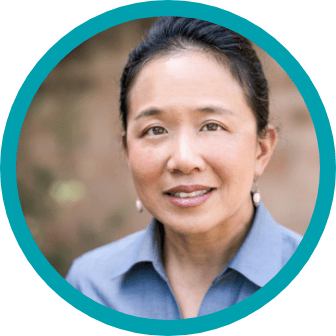 Deep Thoughts 
by Dr. Brandy Zachary, DC, IFMCP
Doctor Who & a Cyclone of Bugs
As a single mom I took my kid to see Doctor Who which she loved but I found scary (jump scares and ominous soundtracks is not my thing), and returned home late in the evening.

We had recently moved into a new place which I refer to as our "horse ranch days" (another story, another time) and found that my sweet child had left the back door open and the living room lights on.

I kid you not, there was a cyclone of bugs swarming in our living room.

And I'm not talking just flies, they had invited their cousins, their distant relatives and the entire football team. You could see what looked like stingers on one kind and long pointers on

the fronts of some other type. Gnats were so abundant you couldn't see entirely through the cyclone to the white wall on the other side of the room.

My kid is afraid of spiders and there were now what appeared to be flying spiders with endless legs in the mass. She froze in terror and didn't move.

I only had a few seconds to assess the situation and make a plan. There was no one else to call, it was just me. I'm scared of bugs too, but I had to either protect my kid or grab her, abandon our stuff and move to a new town. That scenario did seriously cross my mind.

I quickly leapt into action and grabbed the large, upright vacuum cleaner (mind you, the big kind you only push on the floor), plugged it in, turned it on and held it over my head like some "She-Ra" wielding sword and rushed the cyclone.

The powerful vacuum sucked them in by the 100's. It was a disgusting sound but the air began to clear.

The vacuum took care of almost all the bugs. However, there were a few alpha-bugs left that were seriously mad. The ones with the pointer thingies on the front that proceeded to dive bomb me

as I jumped from couch to kitchen counter in my effort to not get stung & simultaneously eradicate them.

I prevailed.

It was a memorable night and I had never before thought to turn a large vacuum upside down, but it was the best tool for the job.

Just like LabDx - most efficient and most functional - that's how I roll.
Frustrated with Conventional Medicine? Looking for something different?
If you are a practitioner tired of serving up pills but no solution or a patient struggling to get answers…you've come to the right place.
Add your name and email to either our practitioner or our patient list to receive free classes, helpful Functional Medicine resources and advance notice for all special offers!